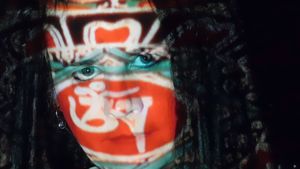 The first song of my  Sacred Flow concept album has been released! 
Track #1 Mandala is available for download now. Click the link to download and support the production of this album!  I am releasing one song at a time.  When the downloads of each song reach $500 (the cost of mixing and mastering)  I will release the next song. 
And so it has begun. The whisper that became a vision is becoming music and manifesting like a sweeping landscape before me, taking beautiful shape around me the further I go into it.   The vision of this project was given to me in a twilight dream state just before waking and I have excitedly sought to make it manifest ever since. 
The concept is simple:  take sacred symbols and practices and turn them into song.  This is what was whispered to me in my dream state and immediately a list of songs began to come to me.  But what made me shoot out of bed and stumble over myself to anxiously to tell Andrea about this new idea was the song idea "Mandala".  To make a song from the inspiration and teaching of the mandala was very exciting and challenging to me especially as someone who has studied and practiced Buddhist teachings for some time. I took on that challenge with great reverence. 
Shortly after this exciting revelation, my mother's was diagnosed with cancer and my world changed dramatically. I was grieving and knew it would be a difficult road ahead.  I was on call to help with her care down in Houston which became progressively more involved. She moved in with me last year as a part of a plan for my sister and I to share the responsibility of her care.  Her Multiple Myeloma is incurable and you can live with it for a long time.  But in order to live with it, the treatment you must go through can do a number on your health especially for an older woman a dealing with other issues.  The work on the Sacred Flow project and my music career slowed down. But I had several songs finished.  I did not want to hold onto to them. 
I usually do a fan funding campaign to help with the release of an album but this project needed a new approach. So I thought since so much of this album was complete why not let the songs themselves pay for production? Mixing and mastering is expensive but if I could pay for the first song, maybe downloads of the first song could pay for the second and so on.  

And that is where I am now.  Help me spread the word. Each download supports the release of a next song! Besides Mandala the other songs that are finished are: Prayer, Kundalini RIsing, Celtic Knot and Rune. 
Thank you for being here and thank you for your support !! <3 
Love
ginger