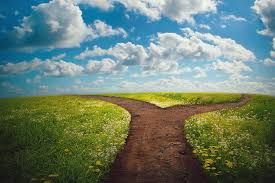 Home again and at a crossroads. 
Traveling and making music is my main bread and budda. But I cannot *live* on the road and out of a suitcase anymore. It was easy when I was the highway hippy with no commitments and doing the vagabond thing. But now I have a home and family that need me, both in Fayetteville and in Houston. I am super good at taking odd jobs to make ends meet when not touring so I can still have the freedom to hit road and make music when I need to. I play for the church, I have studio clients, have a patreon page, I do stage hand work, as well as home improvement. But this is not enough anymore. My mother and sister need my help financially as well as personally, because things with mom's decline have progressed and there is greater and greater need. Also the wife and kids and I have far outgrown our little apartment and need a new home badly. We have big dreams and to make them happen will take way more green. 
In the past I worked day jobs that hurt my heart to pay for all the big stuff I had. (And any job that is not my music fits that category) So I gave up the big stuff I had (House and furniture and stuff) to focus on my music. I have never been happier, or financially more unstable. But I was free to do my passion and my thought was that if I focused on my music 100% it would work it's way up to paying for the big stuff. It's gotten so much better but not good enough for all that is needed *yet*. Thing is... I can't wait anymore. 
And so I am praying for a solution. One that is in alignment with my highest good and all the good I know I can do for the planet. My dream is that my music and ministry will help care for all my families needs, consistently and for the rest of my life.... and while i work to make that happen... I need to find another way quick. 
I worked video stage crew for Keith Urban last night. Wow. The money involved in producing just one night's live performance at that level is astounding. The cost of putting on that one show would probably more than cover the bills for my entire family, including my mother's care for at least one year, if not more. I say this because I was thinking it as I worked on that stage. There's lots of money to be made in music out there. Just LOOK! 
I believe a solution is already here just waiting to be manifest. I am willing to work my butt off but not willing to give up my music and break my heart in the process, because I know that is what I am here to do and I believe it is POSSIBLE to do that and care for my family. If I knew what to do other than what I have already been doing I would do it. I guess I am just at a crossroads knowing I cannot keep going the same way. Too many people need my help. 
I put this out here today, not for sympathy, but so you could hold the space of solution with me. Just a simple prayer or a smile when you think of how I made it all work. That is powerful magic. I have some amazjng teachers and amazing tools. I am learning to listen the wisdom of my heart more closely than ever and grateful for all the help I am already receiving. 
Love you all so much ♡