WOW - I  LOVE MY TRIBE
.  Period.  Today has blown my mind.  At day 4 of the
Fan Fund
 we are at $1,430.00. I am SO happy, humbled and grateful beyond words!  Listen ya'll... I have learned a lot from my life as a touring hippie musician.  And one of the most beautiful things I have learned is that there are SO MANY BEAUTIFUL MAGICAL WONDERFUL CREATIVE TALENTED GENEROUS LOVING and AWESOME people in this world. And I have the BLESSING to meet more and more of them all the time. It's is the greatest treasure of my travels. THANK YOU EVERYONE,  SO MUCH!!! And also I have learned not to watch too much news.  It can skew your perception of people and the state of things. Your world is right in front of you... take it in.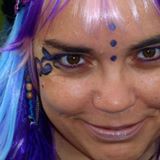 Here's an example of awesome people...  I just heard from my talented friend
Danielle LaFontaine,
the woman who makes and designs the Hippie Pocket purses and bags. She just told me that once we sell   $500 worth of the purses (via donation) she wanted to donate the money back to me for a house concert!  I was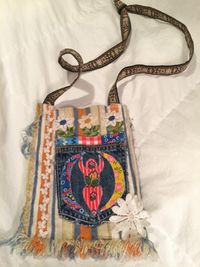 like 8. are you kidding me????  This woman ROCKS MY WORLD!  I love you Danielle!!  The Hippie Pocket Purses are HER idea and HER design. She brought the first two she had made to Lynda and I after a show last summer.  It was only the week before when she had been at another show of ours and heard the song Hippie Pocket for the first time.  That was all it took for her to think up the design and get the motivation to make the purses and bring them to us at the next week's show.  Now that's quick. See? Awesome people.  
Another example is a friend who donated at the Lucky Charm level.  She said she wanted the song Thankful as her choice for the "Framed Handwritten Lyrics".  I am only too happy to oblige her and her husband.   Especially because they surprised us by coming to the
Posi Music Award's
ceremony last January in Florida to celebrate their anniversary and were there when I won the award for "Thankful" .  Here is what she wrote...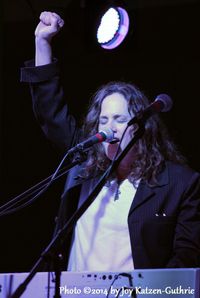 "And a funny story about Thankful is that we were with you on our wedding anniversary when you won and it was an amazing night and then a weird thing also...... When we went to the doctor with Serenity's
[their adopted daughter]
birth mother, when we were trying to find out her due date, they said she was conceived on January 19 2014 which is our wedding night and the night you won the posi award ...... So that is our family song now...  "  magical ;)  
After finishing
From Love to Love
I needed a long break from the studio.  I had never worked so hard and long on a an album project in my life.  It was the most  rewarding and most exhausting album ever.  That was 2012.  As 2014 progressed and the new song writing began I started to get excited. Really excited ~ and twitching to be in the studio making a record again.  But I also had some angst... I knew I needed to do another fan fund... which to be honest I really didn't want to do.  It's alot of work and I don't like asking for money!!  I wanted to be able to save enough to do it myself
(but alas).  
But now that it is set up and I have figured out what to give in exchange I don't feel so bad.  It helps to feel as though there is an even exchange of energy here. 
I have been in Fayetteville this week spending some beautiful time with my girlfriend Andrea and her kids. I am also working as much as I can.  I brought my keyboards and pro tools equipment and have it set up here, but managing the fund has taken all my work time.  I will be back in Texas next week where writing on the final song (#10) and production on the rest of the music can resume full force.  
Thanks again to everyone who is helping.  You will never know how much it means to me and how deeply you touch me. <3